I have been shopping at Rachel's Closet for several years. I've watched RC grow in size, and then grow some more! They have great clothes, shoes, handbags, jewelry, and unique faith based gifts. RC has it all! I can't think of another place that helps you find the perfect outfit. The RC ladies are experts in the items they carry and, amazingly, know what will work for you! I look forward to your Facebook posts, and your "lives" make me laugh! Thank you for all you do! 


Tara F.
I absolutely love this boutique. There is a wide variety of clothes that work for lounging around the house, running my two teenage boys around or a fun night out with my girlfriends or husband. The customer service is outstanding in store and online. Orders show up within a day or two every time I have ordered. It's a must-try!




Molly B.

I absolutely LOVE LOVE LOVE Rachel's Closet!! No need to go to a mall anymore. This boutique has it all, the latest trends, amazing customer service, fashion advice, and amazing quality! I look so forward to their weekly live videos, great fashion ideas and very entertaining! While I always have an amazing shopping experience every time, I also appreciate the Christian vibe as well. I absolutely love everything these ladies are about!! Check them out, you won't be disappointed, I guarantee it!!


Jane S.

This place is AMAZING! The staff is so wonderful. They style you for free and do not pressure you to buy anything. They generally just want to make women feel good about themselves. It is such a great experience to shop at Rachel's Closet. Love them and the clothes that they offer


Jenni W.

Awe...Rachel's is the BEST!!! A friend and I road tripped to Isanti to check it out in person last week! Rachel greeted us at the door with the biggest smile. They have such a variety of CUTE clothes, shoes, and gifts! If you are looking for help with choosing something they are more than willing to assist and they are good at it.


Michelle F.

I would give them 10 stars if I could. I just ordered on Friday late in the afternoon and my order was here first thing Monday morning....amazing! The last time I ordered it came in less than 48 hours too. The quality of the clothing is incredible and I love how original all their pieces are. The frequent live videos that they do are the highlights of my work day. Each and everyone of them have so much personality and they are just real down to earth girls. Can't wait some day to actually go to their store and meet some of them.


Patty L.

SIGN UP FOR OUR LIST & WE'LL SEND YOU EXCLUSIVE UPDATES!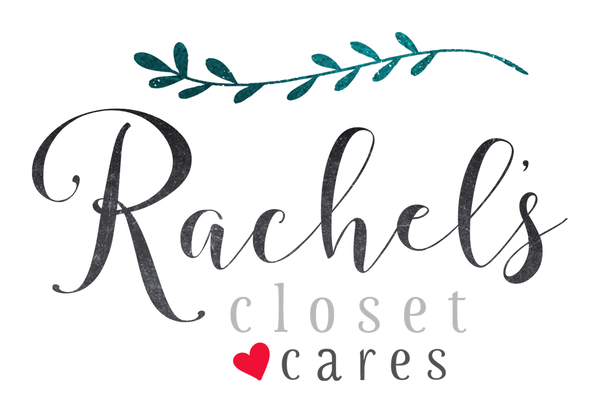 Rachel's Closet Cares
When you support Rachel's Closet, you are supporting more than simply a clothing boutique. You are supporting an entire team of women and their families. You are also supporting many women in need during extreme difficult seasons of life. Here at Rachel's, we believe in lifting one another up.
LEARN MORE
Bringing joy to your life and closet!
At Rachel's Closet we are excited to bring you clothing,  accessories, and shoes that will bring you joy! Our staff is always available to help shoppers pick out outfits that make them feel and look GREAT! Whatever your style,  we have something you're going to love to wear... and we can't wait to be part of it.
Shop with us online or visit us at our store in Isanti, Minnesota. We can't wait to meet you!
LEARN MORE